"Knowledge, Experience, Results"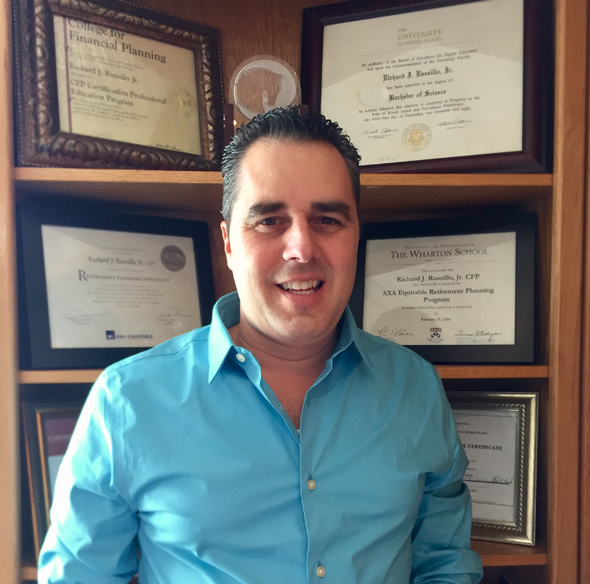 At Solid Rock Financial Wealth Management we help our clients with:
Business Retirement Benefit Plans
401(k) Rollovers
Setting-up Traditional & ROTH IRA'S
Strategies to Reduce Taxes
Retirement Planning questions
Life Insurance
Nursing Home Insurance
Variable Annuities
Stocks, Bonds, Mutual Funds, ETF's
and much more..
Click here for a Complimentary Consultation
*We do offer phone Consultations
Richard J. Russillo, Jr. CFP®, ChFC, CLU
Retirement Planning Specialist
*Since 1993


 
Compare the potential future value of tax-deferred investments to that of taxable investments.

Estimate the future cost of an item based on today's prices and the rate of inflation you expect.

Use this calculator to estimate the federal estate taxes that could be due on your estate after you die.

Estimate the annual required distribution from your traditional IRA or former employer's retirement plan after you turn age 72.